Elevate the power and potential of Arizona women today. Become a member of Arizona Foundation for Women.
why join
Women across the state face severe challenges to their safety, health, and financial well-being. Together, we can and must change this reality.
What your membership does
No matter who you are, your investment — small or large — changes what is possible for women, our community, and future generations. Membership comes with a variety of benefits, but none as rewarding as the impact you will have on the lives and futures of Arizona women. Each month, you're providing a woman access to the critical resources she needs to lead a safe, healthy, and financially independent life.
benefits
Whereas traditional membership programs offer tiered benefits based on the value of your investment, Arizona Foundation for Women's membership program is different.
Every single member — no matter how much you choose to give — receives the same benefits. How much you give is up to you. The fact that you stand side-by-side with us matters just as much as your donation. Whether you are securing no-cost legal services for human trafficking survivors or providing safe and secure temporary housing for a homeless mom and her children, every dollar has an incredible impact. With each dollar, you are amplifying a woman's critical needs through advocacy, philanthropy, and research.
Full benefit details can be viewed by clicking on the adjacent images.
choose the impact you want your membership to have on arizona women
Your monthly contribution can have one of the following effects on Arizona women each year.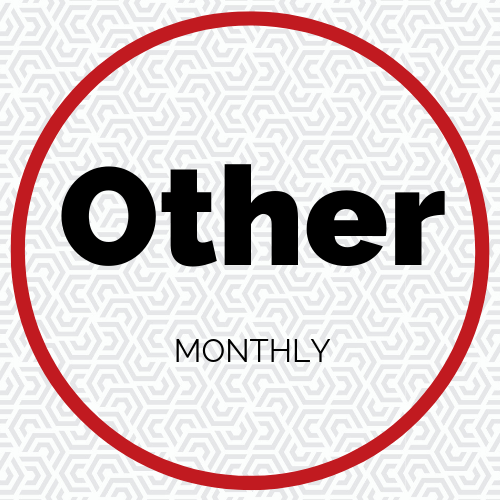 Your $100 monthly contribution:
Provides 20 human trafficking survivors with no-cost legal services.

Provides emergency case management assistance for 80 individuals. Includes access to emergency food pantries, supplies for financial basics, and parenting, domestic violence, and home maintenance classes. Individuals also receive supplies for psycho-education support groups or workshops.

Pays for 15 hours of legal services including Advocacy and Lay Legal Assistance, General Counsel, Direct Representation, and case follow-up for clients.

Provides 30 women diagnosed with breast cancer and needing a mastectomy a tailor-made Hope in a Box. Each box contains all necessary garments to assist with recovery from breast cancer surgery.
Your $50 monthly contribution:
Provides a year-supply of diapers for a newborn.

Provides counseling and mentoring classes for a new mother.

Brings a woman from zero income to self-sufficiency through educational opportunities and employment.
Your $25 monthly contribution:
Provides one month of transitional housing for a family.

Provides meals for moms and their babies for a week.

Covers the costs of car repairs for a survivor of domestic violence.
Your $10 monthly contribution:
Provides one doctor visit for a woman needing medical attention after fleeing a domestic violence incident.

Provides safe and secure housing for two nights for a homeless mom and her children.

Provides four hours of on-scene crisis intervention, which is accessible 24/7 to survivors of domestic violence and sexual assault.
*These statements are based on past funding areas and are subject to change annually based on Arizona Foundation for Women's awarded grants.
frequently asked questions